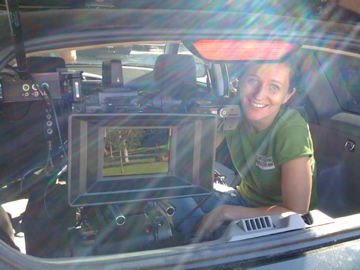 I am an American cinematographer and filmmaker living and working in NYC and LA.  I shoot narrative, documentary and experimental film/video, and I have an MFA from UCLA (Cinematography) and a BA from Harvard (Sociology).  Before becoming a DP, I worked as a freelance photographer for many clients, including Rolling Stone Magazine.
Several Best Cinematography awards include the UCLA Film Festival and the Freak Show Film Festival.
Countries I've worked in: Bolivia, Croatia, France, Hungary, Mexico, US.
Clients include: hulu, Walmart.com, Sketchers, Nike, Kleiner Perkins Caufield Byers.